`
Celebrations
Pongal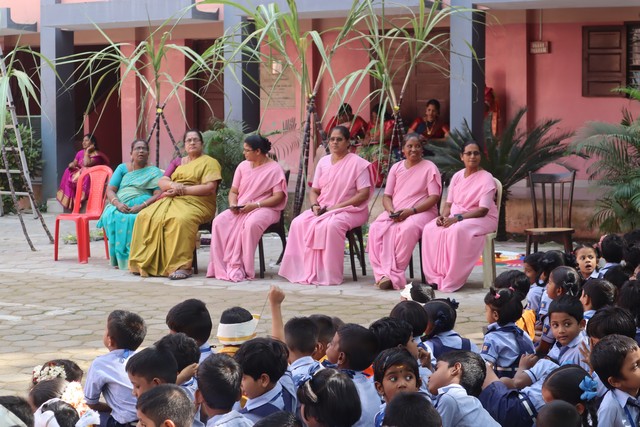 Pongal was celebrated in a Grand manner on 12.01.23
Rangoli Competitions, Uriadi , the traditional Tamil folk dances like Karahattam ,
Oyilattam,Mulappari and Kummiattam were performed by our Students.
Christmas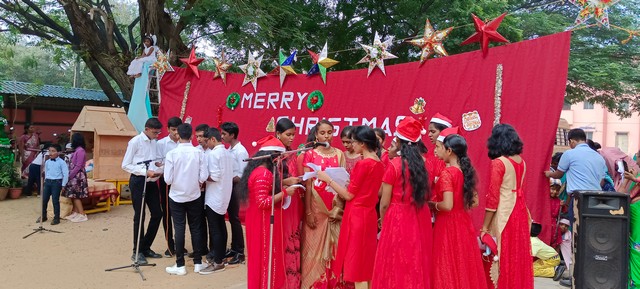 Christmas was celebrated on 17/12/2022
The children of primary presented Tabeulo on the birth of Christ Jesus.
The melodious Carol singing and the Santas arrival excited the Students.
Diwali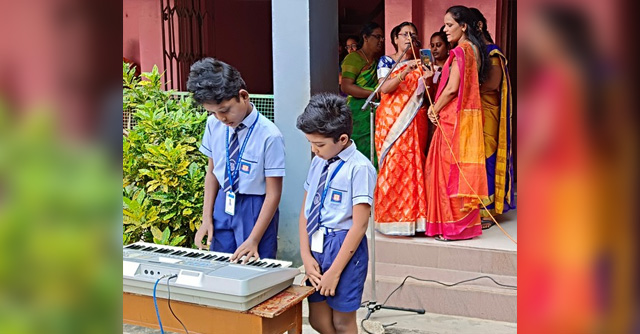 Diwali was celebrated in our school on 21.10.2022. Special prayer service was conducted by our students in a meaningful way.
St.Joseph's Feast
The patron of our school, St.Joseph's feast was celebrated by the sisters and staff of our school on 18.03.23.
The staff of our school wished the sisters as it is their congregation feast too.
The sisters thanked the staff for their dedicated service in the school.